We develop, integrate and accelerate
Our Solution
This isn't just about technology, but about understanding how to best support the ways that your people want to work, so they can get their job done easier, and with less friction.
Off-the-shelf software solutions require you to adapt process and workflow to fit within its constraints. That means managing multiple platforms for the different moving parts of your organisation.
Instead, we give you the flexibility of bespoke development to create a platform that works for you - without the cost and complexity that can usually come with it. With pre-configured templates, we've taken the leg-work out of automating your business, while still offering the customisation you need to get it right for you.
The result is a more connected, efficient and resilient organisation, future-proofed for today's ways of working.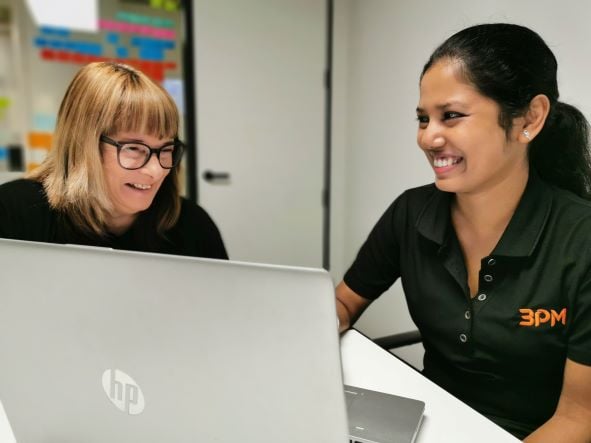 Features to power high-performing businesses

Digitise operations, moving from paper-based to online, off-site and even offline.

Complete ecosystem of customisable apps and solutions.

Faster data extraction and outputs for quicker processing and reporting.

Visibility over various expense components across budget and time.

Customisable dashboard delivers the metrics that matter most at a glance.

Built-in business intelligence and real-time data visualisation.

Access to quality, real-time data into staff, fleet and asset performance.

Customisable reporting dashboard.

Complete visualisation, tracking and control of your assets to improve safety and productivity.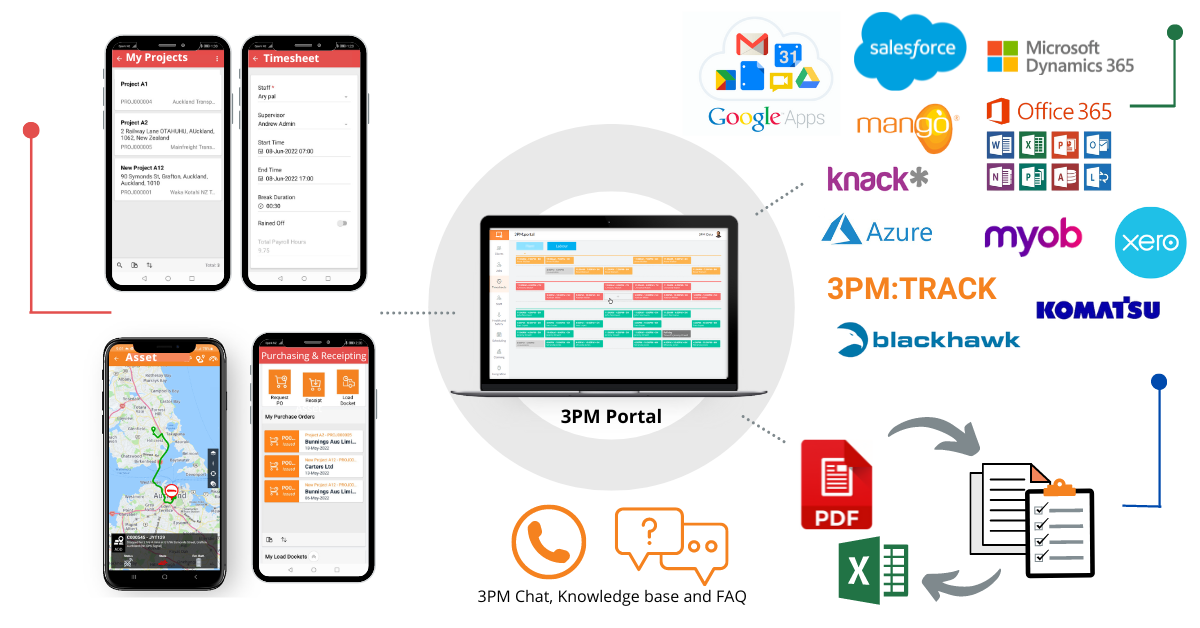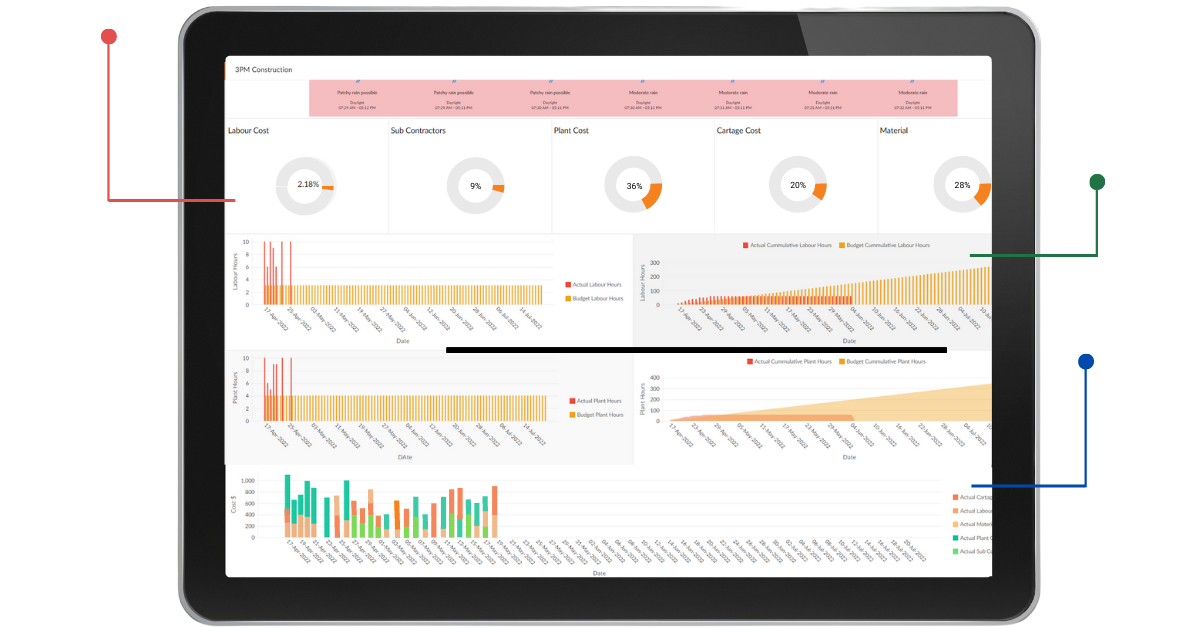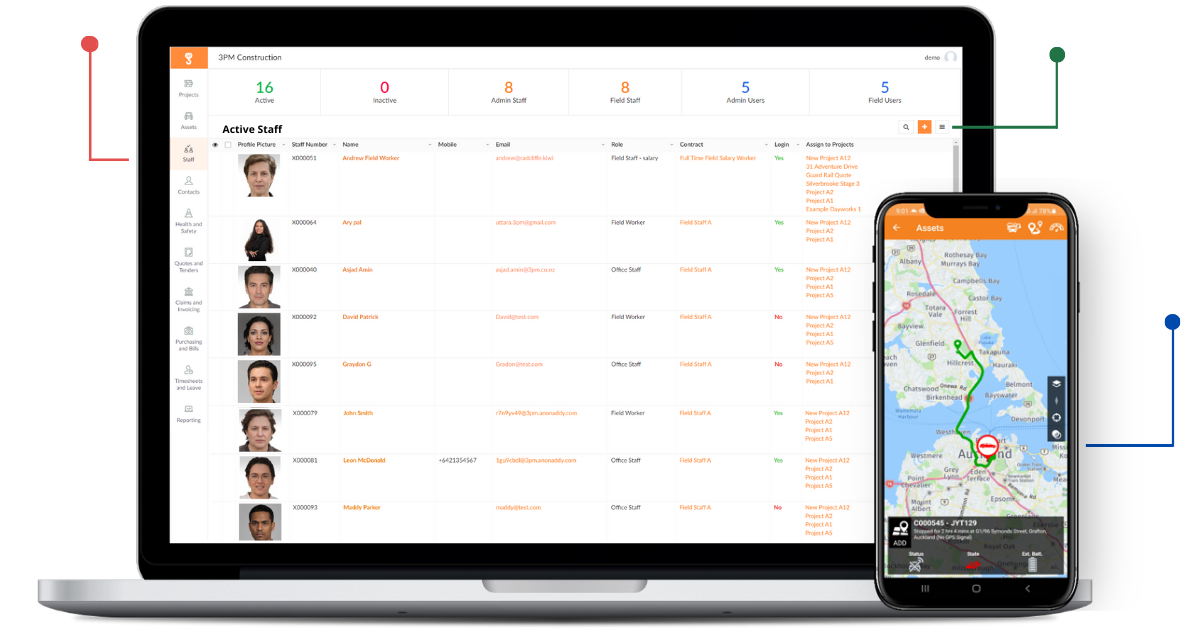 We develop, integrate and accelerate.
There's an app or software to manage just about any task within your business - but with multiple platforms to access and siloed information within them, the tools that are intended to increase workplace productivity inevitably result in app fatigue and frustration.
Our approach is to instead create a single platform, integrating new and existing apps to help you manage your business.
Here's how we can support you: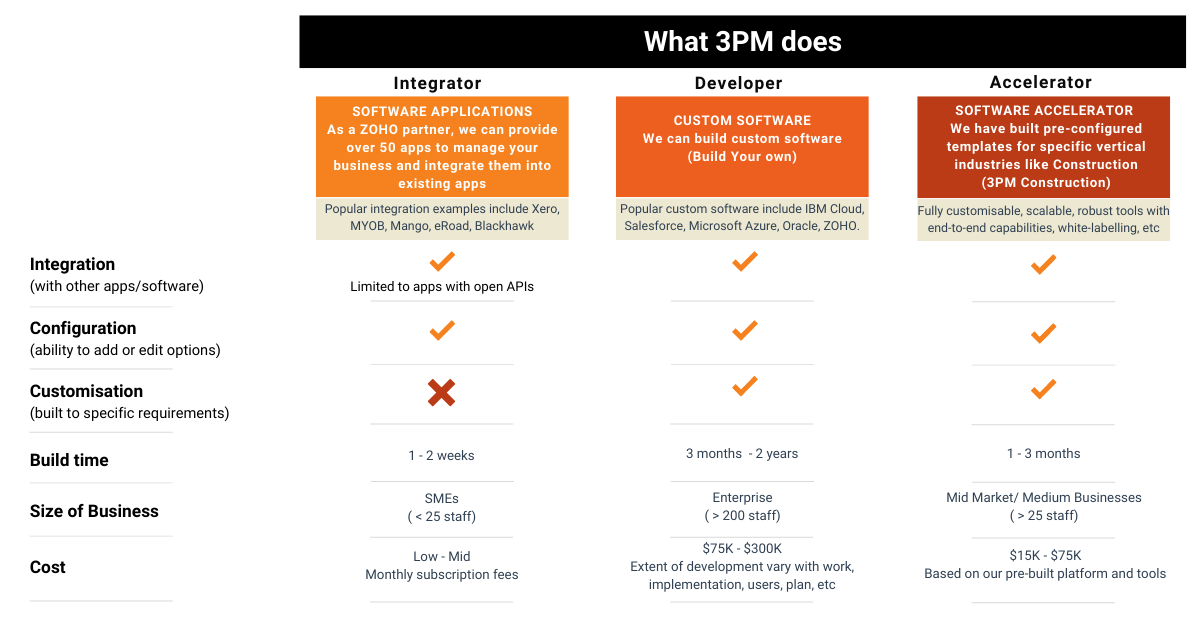 How We Do It:
Our Turnkey Tools with Customisation Features
Our entire suite of tools will empower your team to work more efficiently and transform your
business. These tools allow customisation and white labelling to meet your requirements.

Project Management
Gain oversight across various projects, track progress, budget, etc.
Job Management
Track orders, jobs, tasks, activities, assets, resources and work schedules.

Stock Management
Manage materials, equipment, inventory, etc

Asset Management
Track vehicles, asset maintenance, servicing plans and more.

People Management
Manage suppliers, clients, staff, sub- contractors and their qualification types, etc.

HSEQ Management
Log safety plans and report incidents. Manage all inspections and reminders, etc.

Quotes & Tenders
Create and build multiple quotes & tenders, specify terms and retentions.

Timesheets & Leave
Log in timesheets, plant hours and leave via app for offsite staff.

Claims & Invoicing
Generate claims, POs, retentions, invoices and variations from quotes or tenders.
Purchasing & Bills
Generate quotes, purchase orders, and variation requests. Track bills, receipts, dockets, etc.

Payroll & Accounts
Log in timesheets, plant hours and leave via app for offsite staff.

Resource Scheduling
Get complete visibility to manage, consolidate and schedule your workforce and tasks.
Discover how we can help your business
Let's connect
Call Us: 0800 00 00 90
Email: support@3pm.nz

Location:
Level 5, 90 Symond St Grafton,
Auckland 1010