For Better Workflow and Smart Processing
Enabling better and faster actions

Manage whenever, wherever.


3PM Forms - Digitising manual, repetitive work
Move your processes away from paper to digital and reduce repetitive work, manual errors, administrative roadblocks, double-handling or submission delays.
3PM Forms automates paperwork such as order forms, service invoices, checklists, timesheets and leave, inspection reports, inventory checks, claims and expenses, and more get collected digitally with real-time submissions, and flows through pre-set processes, channels or approvals.
You can automate and optimize business workflows seamlessly across different sites to the office with pre-set triggers, set reminders, push or email notifications, capture contactless e- signatures. Our app comes with pre-configured templates have been built so you can manage onsite or offline, so even remote work will be easy and efficient.
Shift from paper-based, repetitive manual work to one that is automated and expedited digitally today!
3PM Forms powerful drag-and-drop features lets you create simple forms to complex multi-step workflows.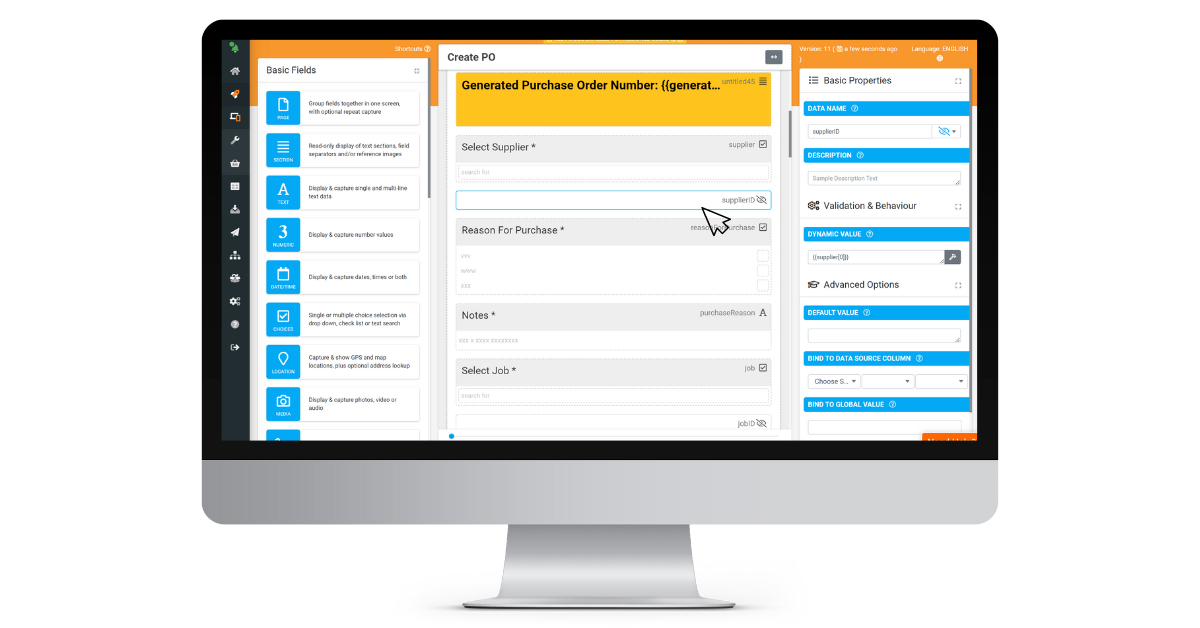 Forms are sent and managed on 3PM Portal for real-time processing, which allows for integration to a variety of existing applications like Salesforce, Dynamics or other cloud-based ERP systems.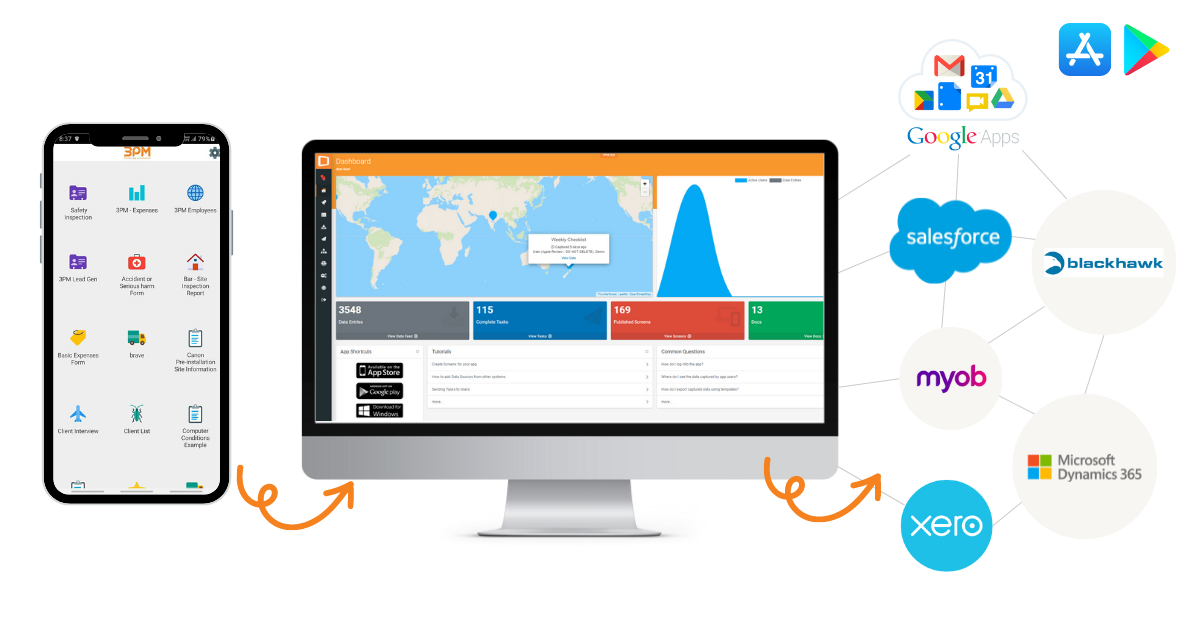 3PM Forms gathers data from various sites via a mobile app and information is collected and connected across all other devices and users on the platform.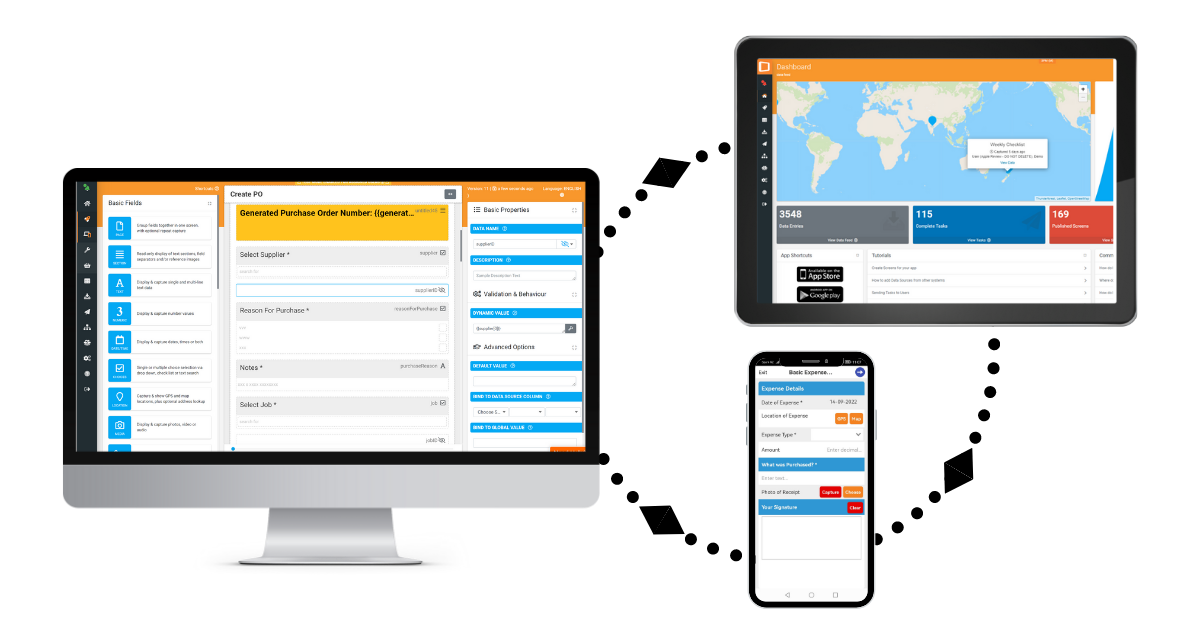 One Mobile App, Multiple Forms
We make it easy to automate your business with 3PM Forms, while still offering the white labelling and the customisation you need to ensure your solution fits with the way your people want to work.
Forms can be built with any of the following features or custom developed to your exact requirements.

Works Offline
Works in areas with little or no cellular signal.

Contactless Signature
Get signatures without sharing mobile devices.

White Label
Rebrand the app to match your brand colours and logo.

Works on all devices
Works with Android and iOS on all device types.

Device Printing Support
Print forms directly from the mobile device.

Watermarking
Draw on photos and documents in the field.

Dispatch jobs
Dispatch jobs and tasks to your offsite teams.

Push Alerts
Create push alerts that can be sent to all devices.

Checklist
Stay ahead and organised even when offsite by creating to-do lists and tasks.

Locate
GPS & Map Locations are automatically detected into forms. You can also locate your team or know what they're working on.

Orders
Build forms with line items, auto-totaling, and more, tailored to your process.

Comments
Leave comments or notes on screen fields for yourself or your team.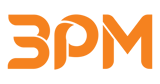 © 2022 | 3PM
This site is protected by reCAPTCHA and the Google Privacy Policy and Terms of Service apply.