MANAGE YOUR LABOUR FORCE FROM SUNRISE TO SUNSET
Manage your Payroll and Project Hours on Site with Timesheets, Jobsheets and Leave Management. Track Labour Hours, Plant Usage and Cartage Costs from Site to Payroll.
Track Payroll Hours
Track Payroll Hours Digitally, Manage Break Allowances and Employment Contract Information.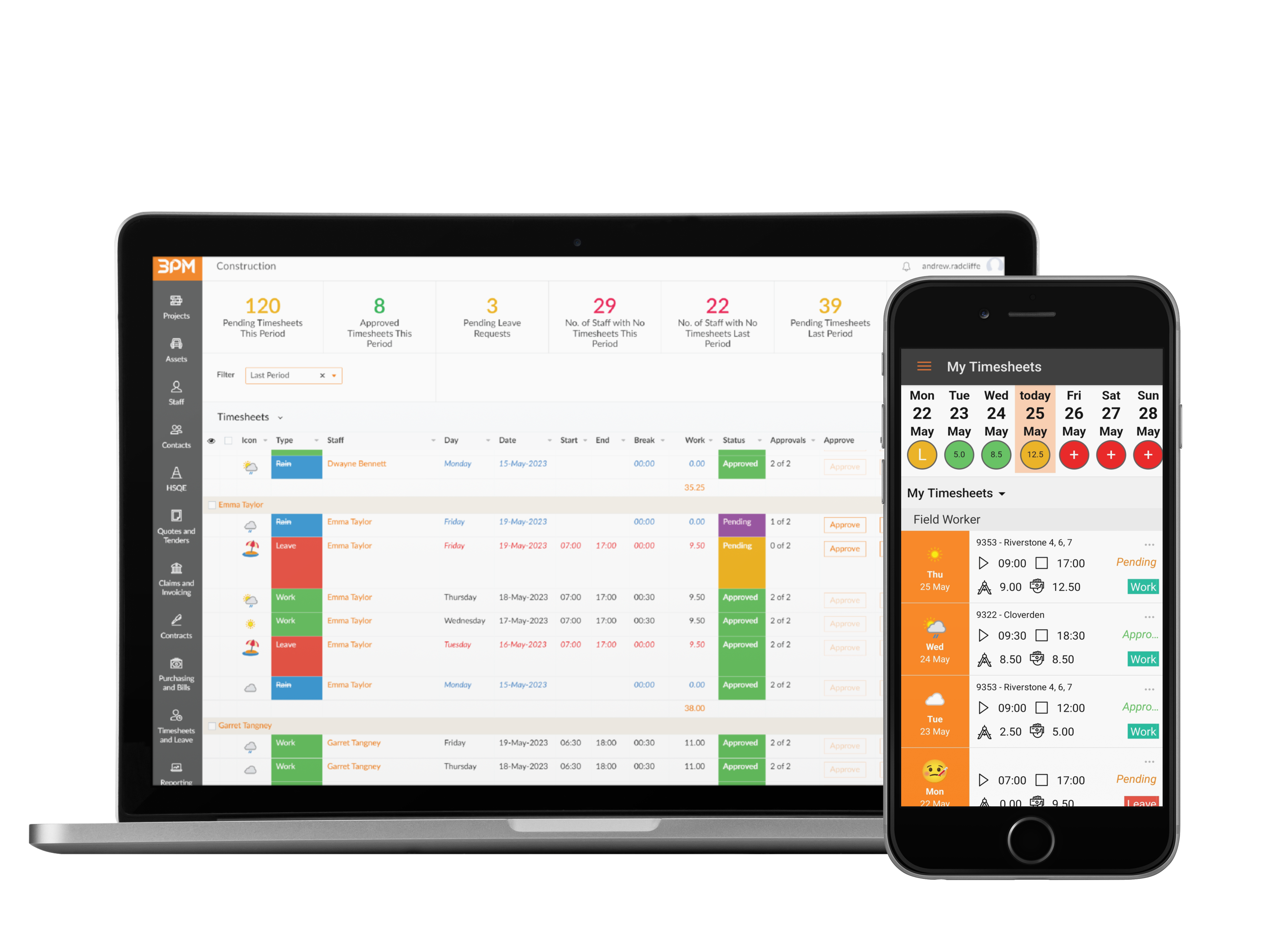 Track Project Task Costs
Create Tasks, Allow Field Staff to allocate Labour, Plant, Cartage and Materials to Projects, Dayworks or Variations.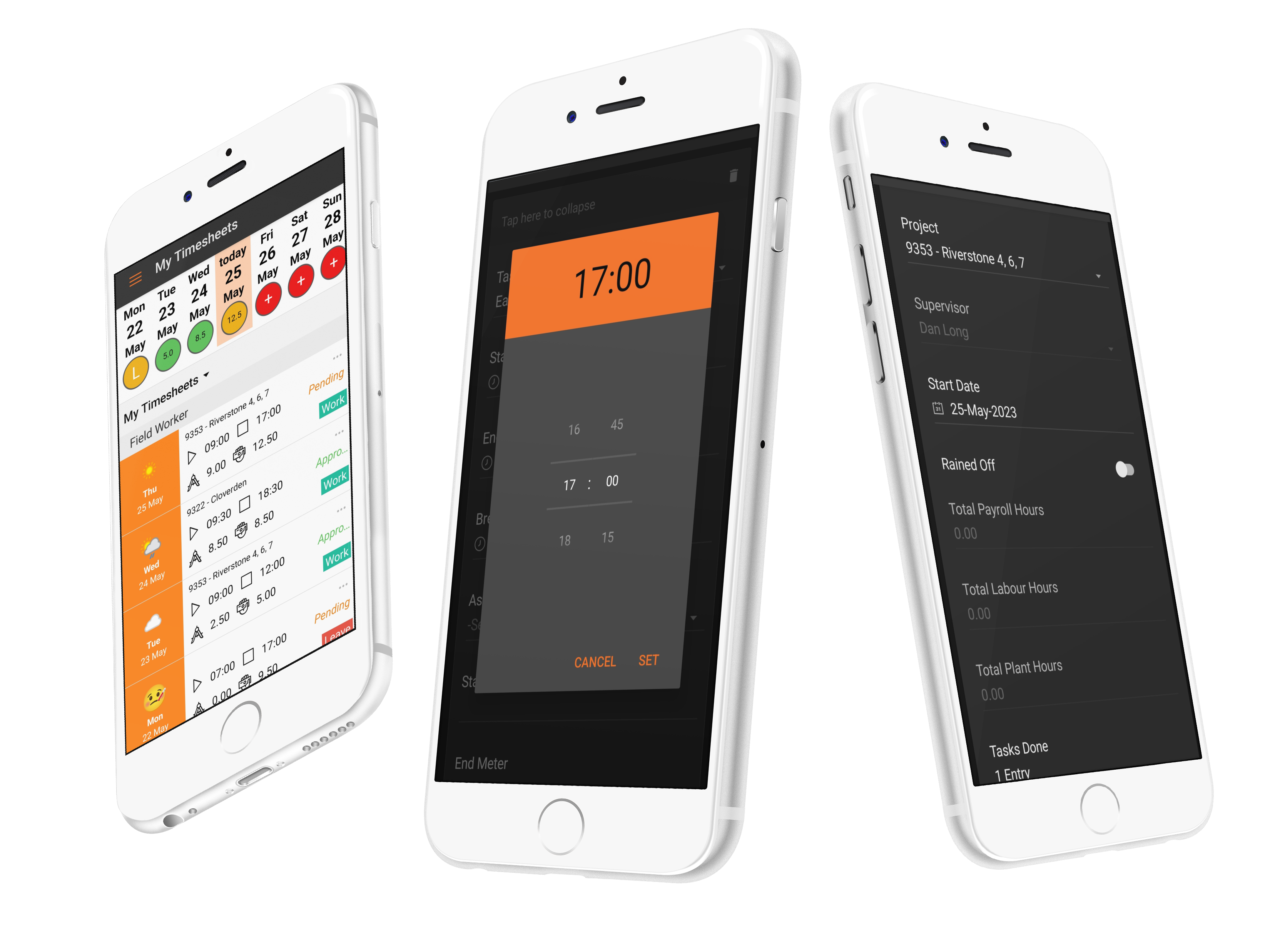 Monitor Timesheet Admin
Create and Manage Approval Processes and Push to Payroll.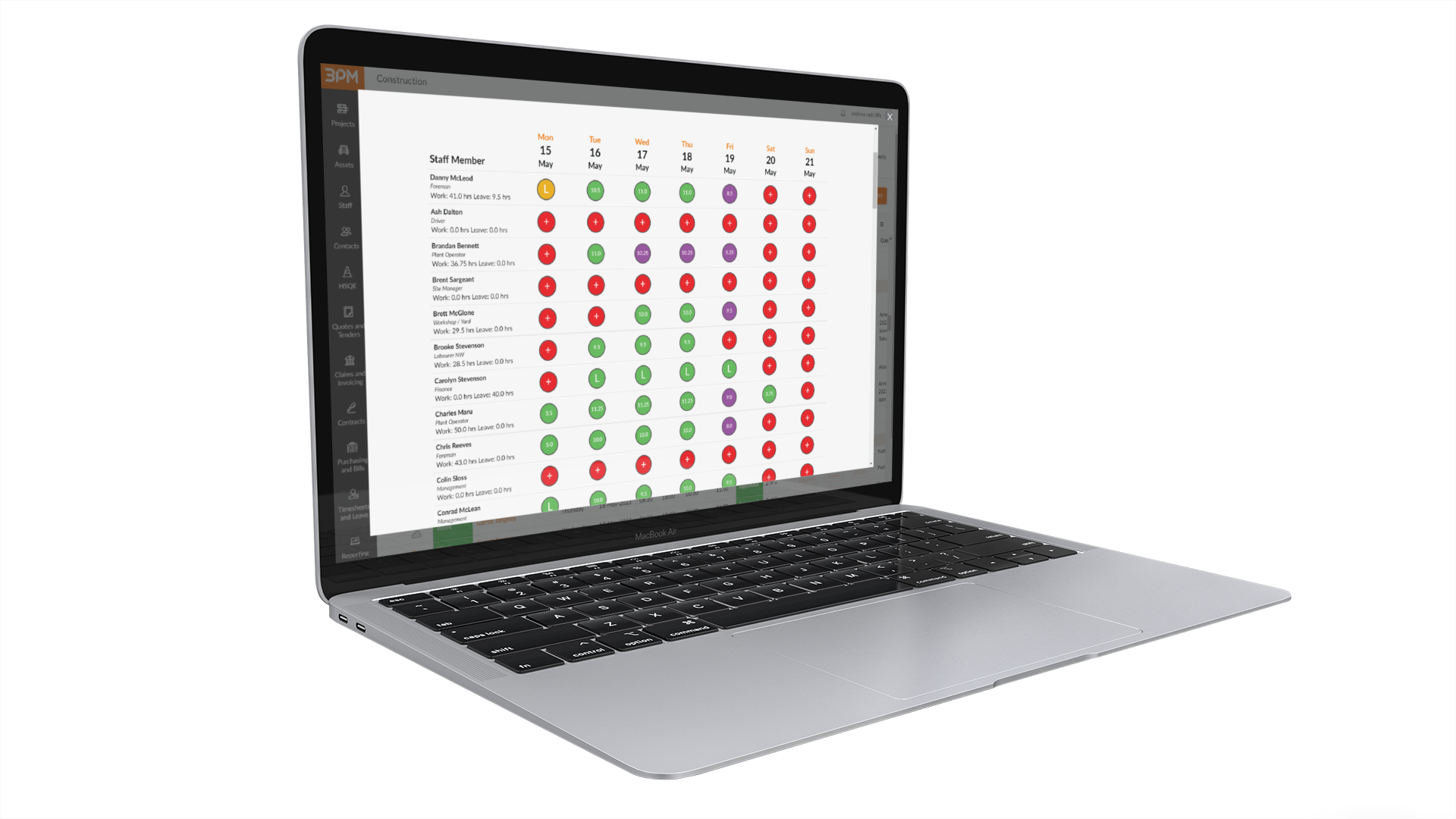 Manage Leave
Allow staff to apply and approve sick and annual leave. Notify Project Managers for Scheduling.