Manage Inventory Stock and Material Movements Between Sites, Vehicles and Stock Yards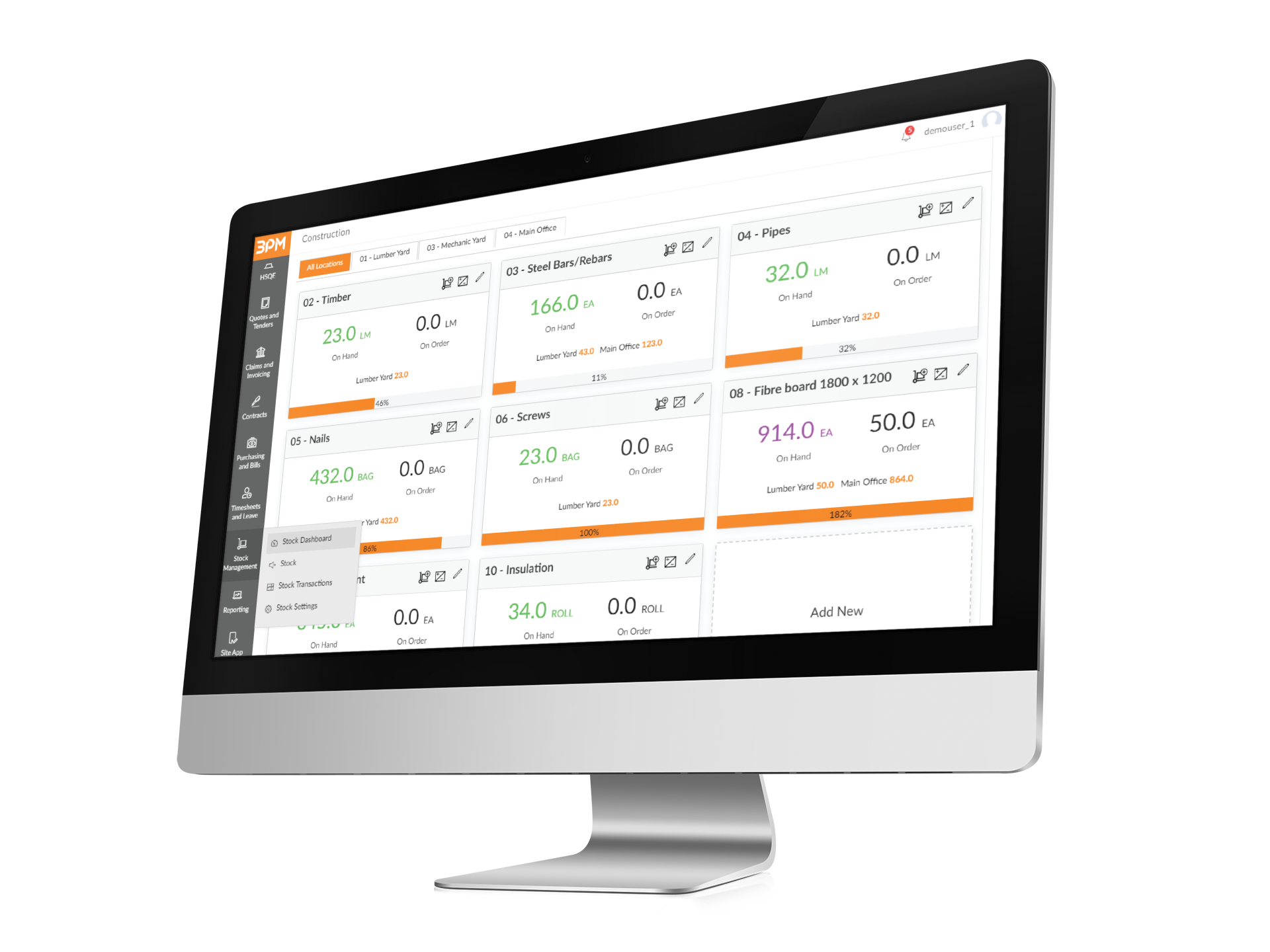 MANAGE YOUR STOCK FROM PURCHASE TO SALE
Comprehensive Stock and Inventory Management Software for managing stock from Purchase Order to Sale. Receipt from Purchase Order to Stock, Stock to Projects, and minimise Stock Wastage at the end of Projects
Manage Inventory
Manage Inventory Levels across stock locations, adjust Stock and manage stock-take.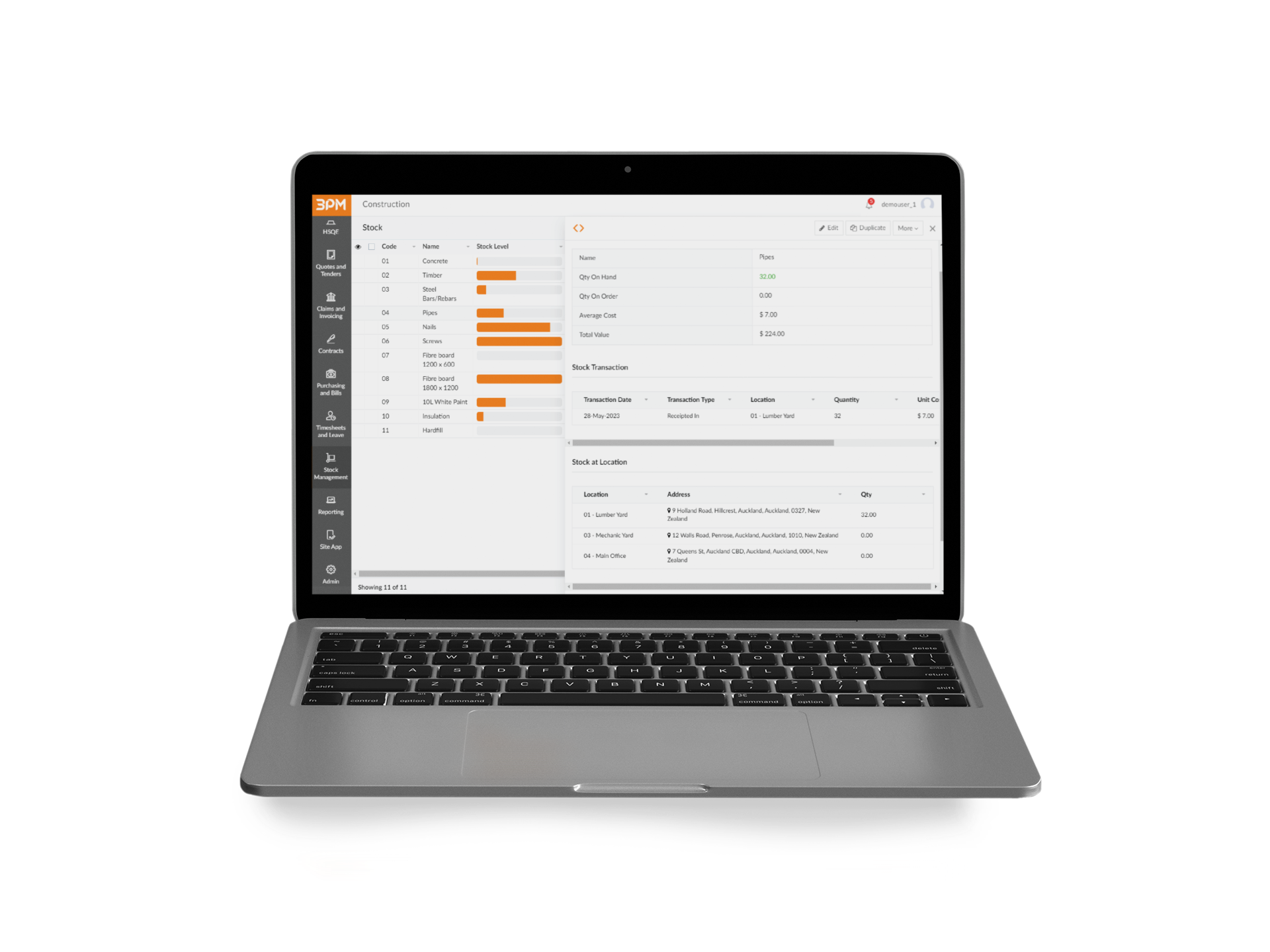 MOVE STOCK
Receipt Stock between Stock Yards and Project Sites. Set up Vehicles to Hold Stock.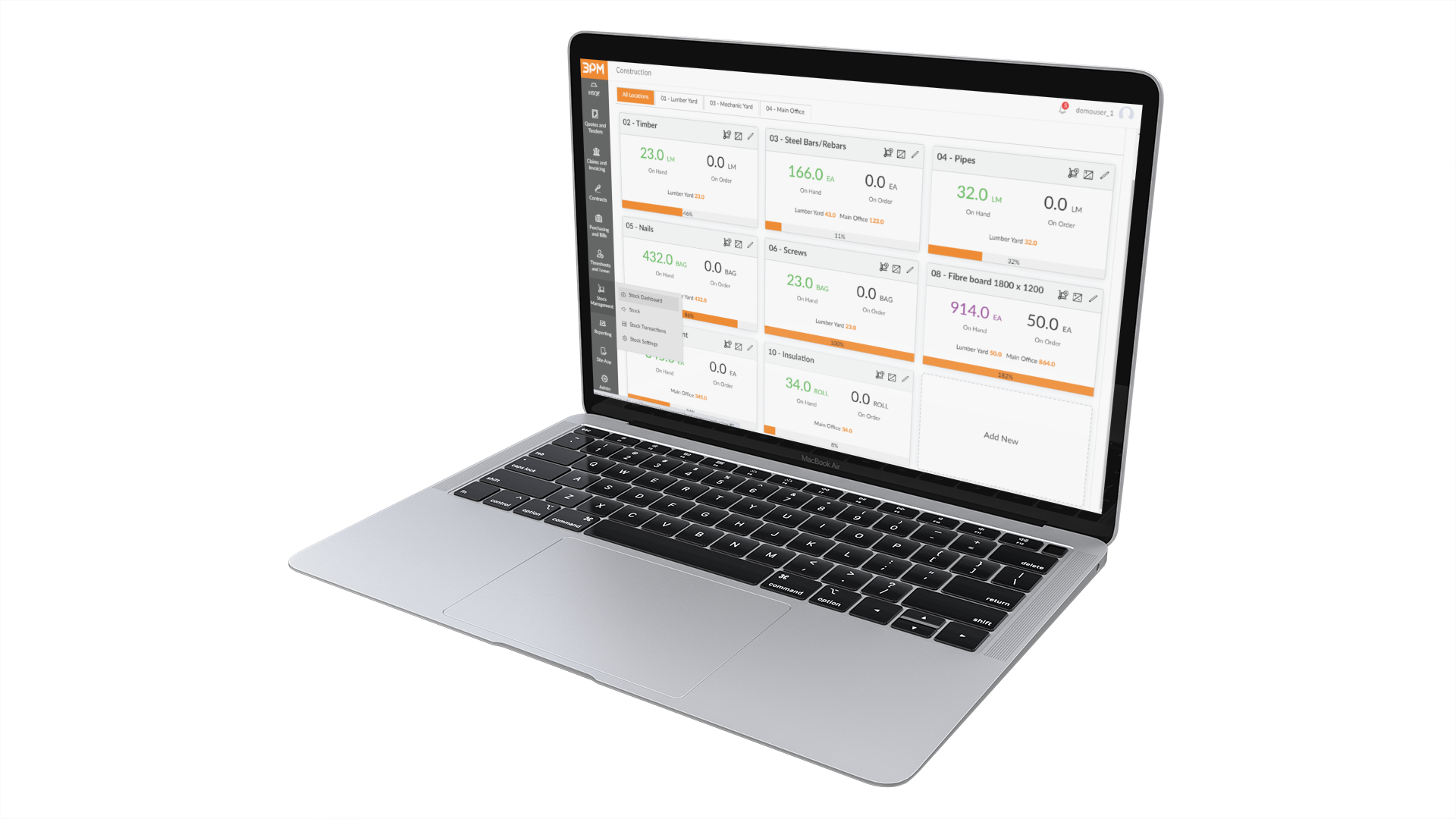 Assign Material to Jobs
Receipt Materials to Jobs through Jobsheets and Timesheets on Site.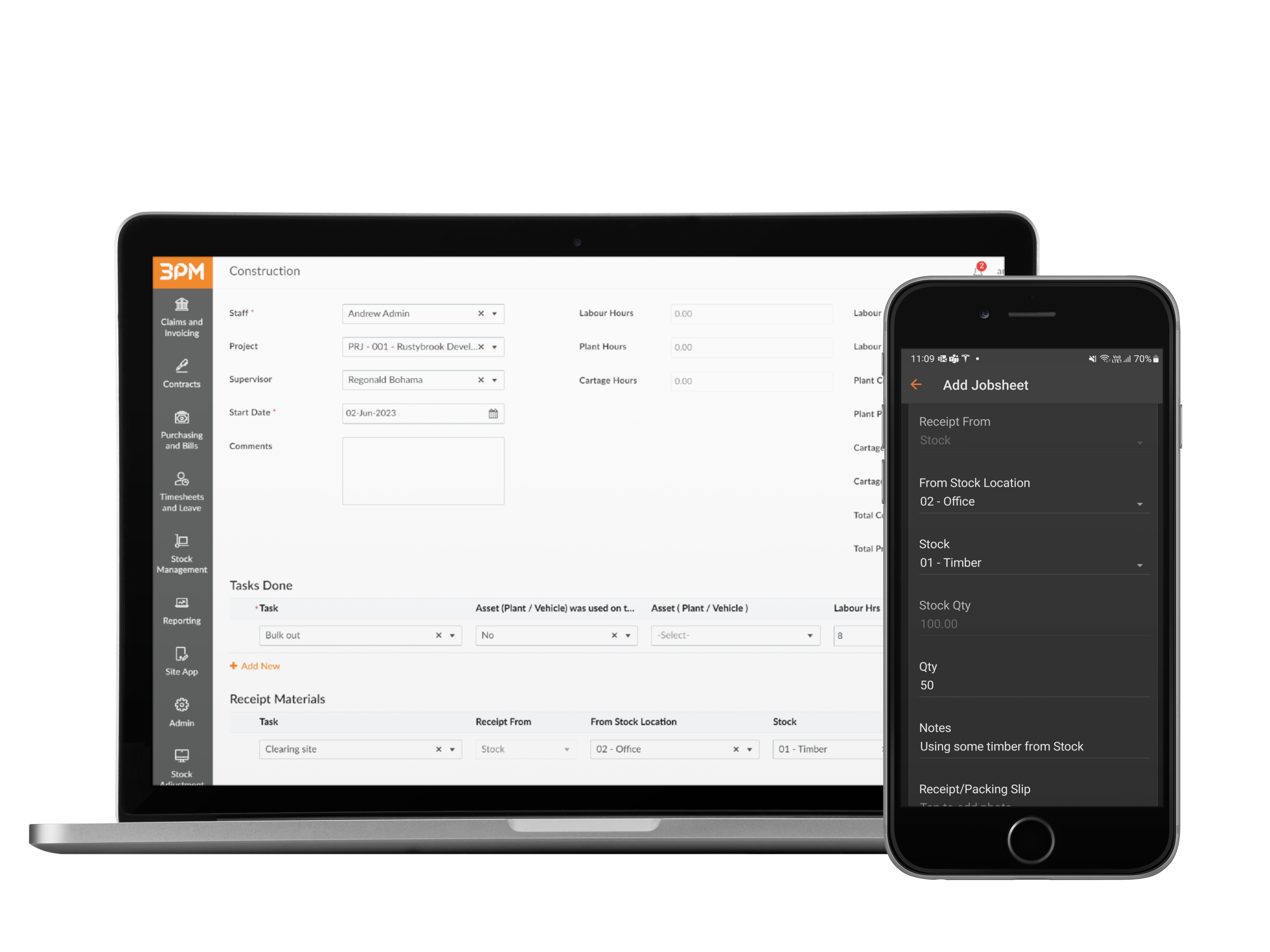 Reuse, Reduce and Recycle
Reuse Materials at the end of Projects or automatically send material to the Civilshare Marketplace.